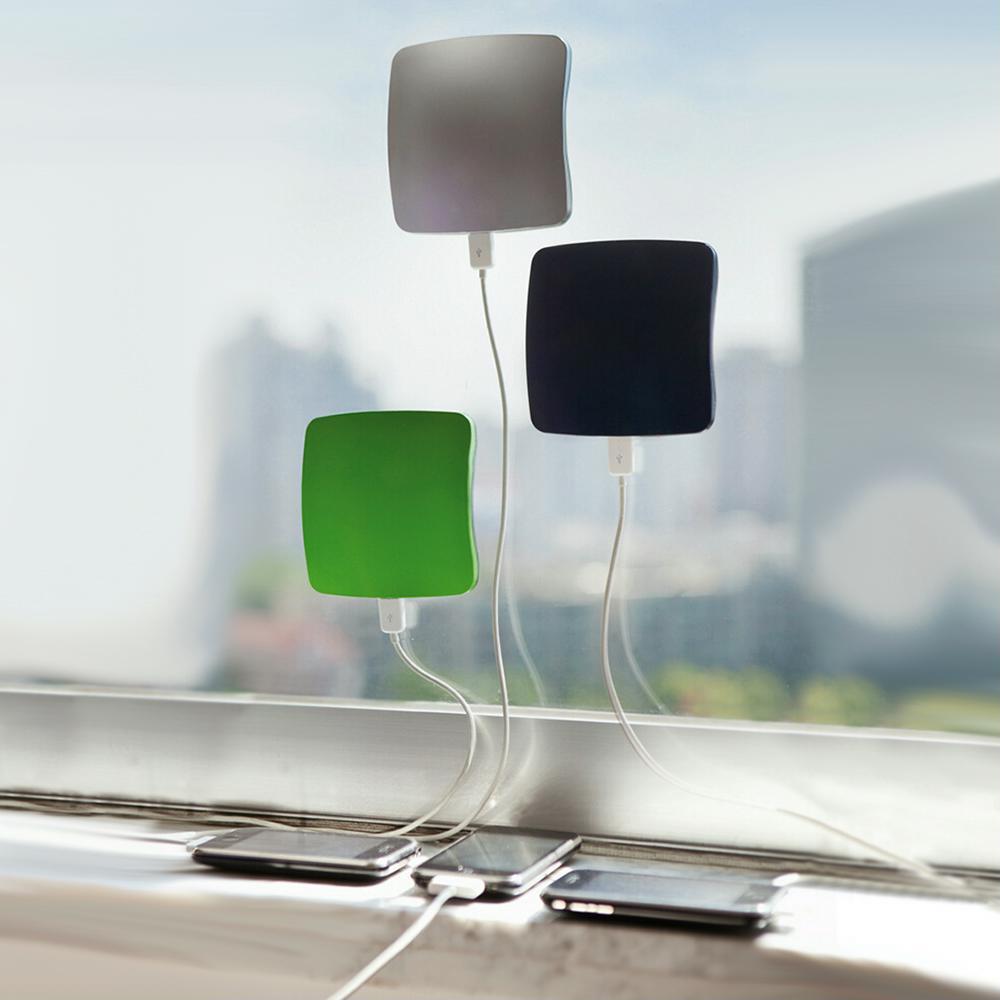 Mobile Phone Charger Portable Solar Car Window Square Suckers USB Power Bank New
Features:
0.6w Solar Panel Even if there were no electricity, it also can charge for mobile phone with solar power.
Adopt Intelligent Chip
Support overcharge / discharge / overload and short-circuit protection.
Unique Adsorption Function
It can stick on glass window to charge for mobile phone.
Rubber oil surface Smooth rubber oil surface can make you don't leave fingerprint.
About charger:
Time:
Time of charging itself fully by USB cable: 3~4hours (5~6 hours for the first time).
Time of charging itself fully by sunlight: 8~10hours.
Time of charging mobile phones: about 3 hours.
Pilot Light:
charging for itself: The led pilot light is red under charging status;and when solar charger was fully charged, it turns off.
charging for other products: When it charges for other devices, the led pilot light is green; and When other equipment is on a full charge, it will cut off power supply automatically and the light turns off.